Centrally positioned massage clinic in the heart of Haymarket on George Street, just a few doors from the Light Rail towards Central.
CBD Remedial Massage
Level 2, 750 George Street Haymarket
Open 7 Days to Midnight
Please call (02) 8386 6437 or 0406 860 666 for an appointment, or just drop in.
Name:
CBD 750 Remedial Massage

Address:
Level 2, 750 George Street, Haymarket NSW 2000

Directions:
On east side of George Street just a few doors towards Central from the Hay Street light rail line. Entrance between Tom N Toms cafe and the bright yellow Backpackers.
Opposite Oliver Brown. Take lift to 2nd Floor. Rear entrance available via Parker Lane (see photo below), follow signs up stairs.
Phone:
(02) 8386 6437 or 0406 860 666 (Direct dial on mobile phones)
Hours:
9am - 12am.
Prices:
Traditional Thai Therapy - $49/hr, $35/half hr
Aromatherapy Oil - $65/hr
Ear Candling, Cupping, Gua Sha - $30
Reflexology
30Minutes - $35
45 Minutes - $50
60 Minutes- $60
Specialty:
Professional therapeutic massage from qualified masseuses.
Also offering foot reflexology, cupping and ear candling.
Parking:
Plenty of parking stations within 2 blocks away in all directions.
Public Transport:
Bus and Light rail both virtually at door.
Public Holidays:
Open 365 days!
Serving Areas:
Chinatown, Sydney Central Station, Haymarket, Capital Square, World Square
Premises:
Modern, mood lighting, quite spacious.
Payment:
Cash, Cards.
CBD Remedial Massage
Level 2, 750 George Street, Haymarket, Sydney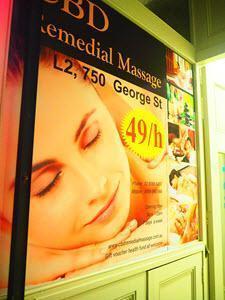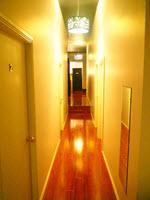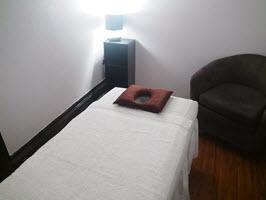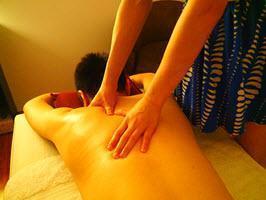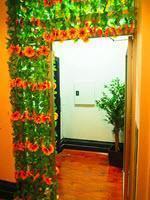 Looking for best remedial massage near Sydney Haymarket, Central Station, Chinatown, Broadway
(Direct dial on mobile phones)