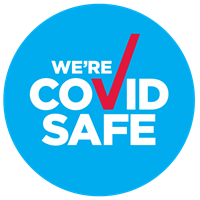 Massage Near Me - News
April 2021
12 months down the track and shops are slowly getting back to normal, though many clinics are still doing it tough, and you may consider helping them out, even if just for 30 minutes.
Big news is that Summerville Massage in Pyrmont is moving across the road to 200 Harris Street. This shop is the site of a former brothel, so large rooms, all featuring showers! Come see her there from 6th April.
January 2021
COVID-19 goes up and down but it remains that not a single transmission has been identified from a massage clinic, so all our shops are doing a great job of cleaning and sanitisation. New shops this month include Belmore Massage and Epping Massage. 
September 2020
 We welcome Cronulla Forever Young Massage to the team. Found down an alleyway off the Cronulla Road mall towards the north end, this shop offers the full range of full-body massages from experienced ladies.
August 2020
Wow, the COVID-19 crisis remains with us and despite the easing of restrictions, many shops are reporting that things are quiet. Probably a combination and people saving their money due to job insecurity, and concerns about the virus.
To this end, Asian Massage Sydney is working with our shops to employ COVID-Safe processes to give customers an assurance that all possible precautions are in place. As we are confident that each shop has earnt a COVID-Safe label, we will add the logo to their web page. Please be patient as we work through this, and in the meantime, ask the shop what they are doing when you make an appointment.
November 2019
Another new shop joins us, a tidy shop next to the hotel at Bexley North. Bexley North Massage at 187 Slade Road has new management and they keen with a great hour-long massage at just $55/hr! With a huge car park at the door and only 2 minutes from the railway, it's in a great location. If you are in the area, come try!
October 2019
Petersham Massage has opened at 111 New Canterbury Road. This brand new shop has enthusiastic management running their first shop who are excited to meet locals from Petersham, Lewisham and Leichhardt areas to demonstrate her and the staff's skills. Great opening special of just $49/hr! Don't miss it!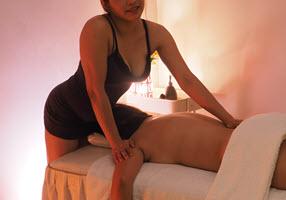 August 2019
Looking for strong massage in Waterloo / Redfern area? Aray's Massage in Redfern is close to IGA, a few minutes down Regent Street from the Railway, where it meets Botany Road. Providing a combination of professional therapeutic massage and soothing relaxation, you will be well pleased to visit.
June 2019
Heading to the north shore? Drop in to see St Ives Massage Studio which is found upstairs in the shops to the northern end of the main shopping area. Jess is an experienced manager, and with her girls assure you of a great service.
April 2019
North Sydney Health Massage at 2 Eden Lane has had quite a few different owners over the years, but the new young management is keen to take advantage of its discrete location to entice the locals for a visit. Come see us today.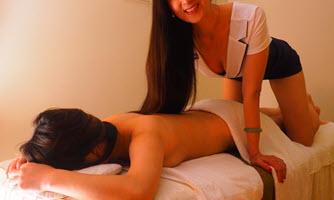 March 2019
A lovely assortment of new shops and some old favourites have returned as Summer winds up.  Coco Waterloo Massage is just down Elizabeth Street from Redfern Oval, a great location for celebrations after watching The Bunnies play on a Saturday afternoon (through the girls are there 7 days of course!).
February 2019
Well the heat is not over yet, but most of our featured shops have air conditioning so you can escape the discomfort with a massage instead of going to the shops or the movies, fighting for a parking space! Ashfield Narsha Massage & Spa has joined us for 2019, a new shop with very well-presented masseuses who are keen to meet you. Don't confuse the shop with the Thai shop on the corner, Narsha is next door with the pretty girl on the window.

We know of a shop for sale in Stanmore, check out the massage business for sale page if you are interested.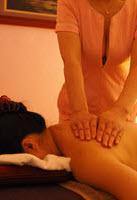 August 2018
A long winter nearly over and many shops are looking forward to spring when a young man's thoughts turn to....masseuses! Brand new shops are open now in Burwood (Burwood Health Massage), in the CBD (Sun City on Sussex Street) and we welcome Tuk Tuk Thai Massage in Matraville.
April 2018
The big news this month is the demise of the popular classified website Cracker / backpage. While they were price gouging over the last few years, jacking up prices without any significant improvement in the features of the site, the outpouring of concern since they disappeared shows how significant they were.
December 2017
Having a massage in this heat doesn't really come to mind does it, but if the shop is air conditioned, and especially if you can have a shower before, then don't be put off! Many of our clinics have such facilities, so check out our directory and choose wisely!
November 2017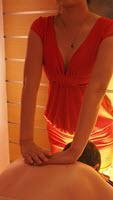 Happy Birthday to Us - Yes, Asian Massage Sydney is 5 years old this month. From just one customer at North Ryde we have grown to become one of the most respected massage directories in Sydney for our up to date information, great photos and volume of page views. If you know of a great massage shop that should be on our list, This email address is being protected from spambots. You need JavaScript enabled to view it. We will not add you to any mailing lists, nor send you advertising junk. We hate that shit too!
So, how do you feel about our new menu? The site got too large to keep listing every suburb, so we'd had to group the regions like we always have with the CBD. You may note that outside the CBD, we have only one shop in each suburb - this is one of the things that makes Asian Massage Sydney unique - our loyalty and focus to customers, and bringing the best information and photos to our readers.





If you wish to make a comment on the new menu or the site in general, click this button.


August 2017
NEW SHOP OPENS THIS WEEKEND - from FRIDAY 19 AUGUST

Another very comfortable shop opened this month in Seven Hills and Asian Massage Sydney were on the spot to take some photos of this spacious and nicely styled clinic at 14 Artillery Road. With plenty of parking front and rear, experienced management and a warm shower, they are sure to succeed.

Site News - Ongoing growth meant our directory menu (see below) was getting too large, so we've reorganised it by region with drop-down selections. This will make it easier to navigate both on a pc and mobile, and to find a clinic in the area close to you.

July 2017
Big news in the CBD this month is that Bamboo Massage, a highly popular clinic in the World Square Building has relocated to 651 George Street in the Haymarket. This address has been the sister business to Bamboo for some time and known as Bamboo 2. The new business at 651 has celebrated with some renovations and will now be known simply as Bamboo Massage. Old and new customers are welcome to check out the new premises.
June 2017
As we brace for Winter here are four new shops to help keep you in shape over the cooler months.
North Strathfield Massage - new shop opened late May - well positioned on Concord Road with plenty of rooms. Talented masseuses keen to convert you into a regular customer.
Rydalmere Massage - brand new shop opened 9 June - with vastly experienced management and on a busy road it's sure to be a hit. Back-stepping is available, as well as as cupping and stress-relieving relaxation massage.
Minto Massage on Redfern Road has plenty of parking and a talented team of masseuses for your relaxation. The entrance is found at the rear of the building facing the car park - look on the side of the building for the signage.
April 2017
A HUGE month for new businesses as we welcome the following clinics to Asian Massage Sydney
Just squeezing in at the end of the month, Campsie Chinese Massage joins us. This is a well-established business centrally located opposite the mall. New management is keen to welcome both existing and new customers, and advise that their bathroom is being renovated soon.
March 2017
After an extended break for renovations, Central Princess Massage (formerly Flower / 316 Central Massage) re-opened on 1 March to welcome back old customers and hoping to meet many new ones. Our photographer will be posting photos of the new digs in coming weeks.
February 2017
We welcome Alexandria Dream Girls Massage to Asian Massage Sydney - great photos coming soon! We've seen this gorgeous shop and it joins the illustrious ranks of our exclusive 'Upmarket' category. With generously sized rooms, and many featuring showers, this just out of the city shop is worth your inspection.
Also - brand new shop Sydenham Massage opened just in time for the end of the month on Monday 27th.
January 2017
Asian Massage Sydney is now accepting comments from massage clinic customers. This allows people to provide feedback, either complimentary or complaints, so that we facilitate the the process of reward or constant improvement to the Asian Massage Sydney businesses.

While complaints will be forwarded to the appropriate business manager, compliments will be posted on the business' page to show what people are saying. If businesses are not performing, the star rating (shown below) will continue to reflect the views of customers.

This form is live now - feel free to leave a comment about your favourite Asian Massage Sydney clinic here.
If you like the info on this page, please give us a ranking below.