Asian Massage Sydney
The best in Sydney Chinese, Japanese, Korean & Thai Massage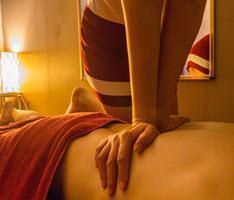 Choose from these carefully selected massage clinics in Sydney's CBD and suburbs for stress-release relaxation, or some serious muscle work to treat minor injury or discomfort. Featuring traditional Oriental techniques, a skilled & well-groomed Asian masseuse will ensure a worthwhile experience.
All featured businesses have modern facilities to ensure your comfort and to build repeat business - we don't promote a business we wouldn't return to ourselves! From the  Sutherland Shire to the City, Hornsby to Penrith, we have identified Sydney's best therapists in Asian Massage. 
Many are open late to provide a massage on the way home from work, and all are open 7 days. All offer reasonable prices (see our massage price guide), various styles and some offer special prices and deals on occasions. Don't let life burn you out - make a massage part of your weekly 'me-time' routine.

Happy Birthday to Asian Massage Sydney - 5 Years Old this month! We've gone from a single customer in North Ryde to now covering Sydney from Penrith to Campbelltown, Hornsby, Sylvania and Mascot, and many many points in between. Our customers love us for our great service and valuable new customers, and our readers love us for our up to date information, real photos (we don't use fakes, and we have removed the very last stock photos from the slider images today).

If you have an comments, click here and leave them totally anonymously, we'd love your thoughts on our website - what we could do better, what you'd like to see us develop over the next year. Just like any 5 year old, we are constantly looking for new things to do!

Featured Massage Centre - November 2017