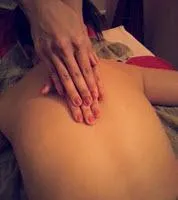 Terms & Conditions
It is a requirement that our customers meet their commercial obligations to us in a timely fashion.
Invoices are issued for payment for services and are payable within 7 days.
No refunds are provided on 'unused' portions on the sale of a business, however the new owner will not be invoiced until the next billing period.
Complaints shall be made verbally in the first instance, and if requested, in writing.
It is is commonly held in law that the intellectual property of a photograph is held by the photographer. Your other advertisers are not permitted to use photographs taken by Web Marvels without specific permission for each specific image or portion thereof. Such permission will be granted only in rare circumstances.
Web Marvels and its author(s) own the intellectual property of all content produced on behalf of customers. Customers, their agents, and former customers may not reproduce this material in any form or forum without written consent and the payment where applicable of a licence fee. Essentially,

you can't copy our work and use it elsewhere

- this will be an infringement of copyright. Web Marvels puts significant effort into producing original material to benefit its customers, and this benefit is diluted if the material is reproduced elsewhere by lazy competitors who are charging people for work they did not produce.
Web Marvels reserves the right to alter these terms and conditions periodically, any major changes will be notified.