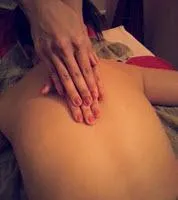 Penrith Natural Massage Clinic at 15/513 High Street is open 7 days to 7:30pm for authentic & professional Chinese Remedial massage.

Feeling jaded or a bit tight? Just a short half hour or better, a one hour full-body remedial massage can bring relief to even the most stressed body. Call us now for an appointment, or just drop in.
 Natural Massage Clinic Penrith
Professional Chinese Therapy
Name:
Natural Massage Clinic Penrith

Address:
Suite 15/513 High Street, Penrith NSW 2750

Directions:
Located on the corner of Station and High streets. Entry between Subway and Cash Converters, up stairs to second level, we are on the right hand side.
Phone:
(02) 6140 3528 or 0405 650 626 (Direct dial on mobile phones).
Hours:
9:30am - 7:30pm. 7 Days
Public Holidays:
Open every day including Christmas Day.
Services:
Professional therapeutic massage and health care. Strictly no sexual services.


Remedial Massage
Deep Tissue
Reflexology
Cupping
Spots Massage
Relaxing Massage
Oil Massage
Ginger Treatment

Prices:

| | | |
| --- | --- | --- |
| Time (Minutes)  | Oil Massage | Remedial Therapy |
| 30 | $40 | $50 |
| 40 | $50 | $60 |
| 50 | $60 | $70 |
| 60 | $70 | $80 |
| 70 | $80 | $90 |
| 80 | $90 | $100 |
| 90 | $100 | $120 |
| 120 | $130 | $150 |


For Ginger treatment, there is an additional charge of $20.
Parking:
2 hour free parking at rear of building, 2 hour free parking at Penrith Plaza 
Public Transport:
5 minute walk from Railway station down Station Street. Bus stops in adjoining streets.
Serving Suburbs:
Penrith, Emu Plains, Kingswood, Werrington Orchard Hills, Cambridge Park, St Marys, Jamisontown
Bathroom:
Bathroom facilities available.
Premises:
Completely refurbished May 2015, air conditioned for comfort. Spacious rooms.
Payment:
Cash
Penrith Massage
Level 1, 15/513 High Street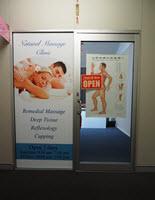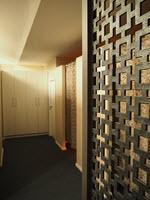 Sitting in an office or in front of a computer for long periods of time plays havoc with our bodies. Hard physical work can also create sore and aching backs, arms and legs. Even daily stress can manifest itself through headaches and a feeling of general discomfort. Our bodies were not designed to be punished all day. Our neck and shoulders become stiff and painful. Our muscles ache and our joints seize up. This leaves us incredibly tense and uncomfortable. Our massage therapy aims to release that tension, to ease muscles back into their natural state, and to leave you feeling refreshed and re-energised. Give us a try!
My friend recommended Penrith Natural Massage Clinic to me because of my frequent back pain, I came to Natural Massage Clinic this Tuesday and I was massaged by Coco, her massage technique was very professional and relieved my back pain and general discomfort. I will be coming back to see her regularly.
Jingyu Wang. November 2023
Rose was absolutely amazing and identified all these pressure points that were leading to my chronic neck pain. She knows the whole body and looks at the body in a holistic manner. She even gave me some awesome advice that related to my gut issues.
Kaajal Chandyoke. April 2023
I have been traveling 2 hours to see Rose for the last 8 weeks. Yes, she is that good. For years, I had issues with chronic pain and I would feel cold even in the middle of summer. I had many treatments over the years and it was never fixed. But after about 6 sessions with Rose, my circulation has improved a great deal, and I can feel the summer heat just like a normal person. Thank you, Rose!
Page. March 2023

Looking for best in therapeutic massage in the Nepean near Penrith, Emu Plains, Kingswood, Werrington, Orchard Hills, Cambridge Park, St Marys, Jamisontown?
(Direct dial on mobile phones.)