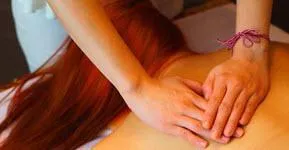 How much does a massage cost?
Here we are in 2023, and the cost of massage has remained steady again this past year, with most clinics now charging $40 for half an hour and $65-$75 for the hour. Discounting in areas of high competition like Stanmore, Pyrmont and Haymarket/Chinatown does occur occasionally. Traditional Thai massage can tend to cost a little more. The sluggish economy has kept a lid on prices and provided a steady supply of practitioners maintaining the competition. There has however been a shift towards larger and more upmarket clinics, particularly in Traditional Thai Massage, to challenge the small suburban practices. The Sydney CBD now has massage clinics the way it used to have pubs, and this competition keeps prices down despite the high CBD rents.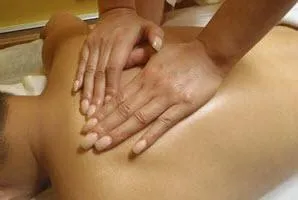 Some clinics have small discounts for their particular quiet times such as weekends, and many have a loyalty scheme offering your 10th massage free for example. Note that some of these schemes require the massages to be taken within a time-frame of as little as 3 months, so read the fine-print! There are also specials to be found for 4 hand massage at some clinics, see our specials page here.
Some clinics who consider they offer more experienced masseuses, fresh linen (rather than disposables) and upmarket premises etc will be at the higher end of the price scale, charging $70-$80 for the hour. More exotic treatments such as Hot Oil, Hot Stone, Aromatherapy or Body Scrub will cost between $80 and $100 per hour.
There continue to be a few Thai clinics advertising $49 / hour specials. These prices are to compete with the coupon deals that are around with the hope that you can be talked up into a more expensive service, and also that you become a regular at that higher rate. They can't make much money at that rate, and if they don't make a profit, they won't be in business. Enough said! We observe that the coupon frenzy has well and truly passed as people found the conditions were onerous and appointment times inconvenient. If it sounds too good to be true.....
Is it worth the extra?
The only sensible answer is try a specialty service like Hot Stone and make up your own mind. Some people tend to have standard massage as often as time permits and upgrade every few months for a treat. If you have massage only infrequently, then we'd recommend pay the extra and you won't regret it. If you can afford it every time, then do it!
In our experience, you get what you pay for. Businesses who charge more won't survive if they don't deliver the promise of a superior service, so they try extra hard to win you as a regular customer. These are the places we like to visit!
Should I tip the masseuse?
Tipping is not expected. If however, you consider your therapist has provided a particularly thorough or special service, a modest consideration is hugely appreciated. Typically, masseuses are not salaried but paid per customer only, so while a 50:50 house/therapist split of $30/hour each may sound good as an hourly rate, bear in mind that a therapist will be unlikely to have back to back customers, and will have to be at work for 10 hours to earn say 6 hours pay!
If you are worried about setting a precedent with a therapist you see regularly, then you can simply comment that "today was particularly good, and I'd like to say thank you".
Our view? If you had a really good massage, being generous will make you feel even better!