Massage Shop / Business for Sale / Wanted /
Second Hand Equipment
Looking to buy or sell a massage business / shop? Asian Massage Sydney brings buyers and sellers together for free.

Respond directly to the business trader or Asian Massage Sydney on their behalf with the details provided - click on the link to direct dial or send an email.

Would you like to included on a mail-out of all new listings? Send an This email address is being protected from spambots. You need JavaScript enabled to view it.We anticipate this to be monthly at most, we don't intend to spam you!
For Sale




None at this time sorry!

 

All SOLD

For Sale - Balmain
For Sale - Artarmon
For Sale - Strathfield Thai
For Sale - Belmore
For Sale - Stanmore
For Sale - Hornsby
For Sale - World Square
For Sale - Pyrmont
For Sale - Mosman
For Sale - CBD
For Sale - Sutherland Shire
For Sale - Chatswood
For Sale - Stanmore
For Sale - Ultimo
For Sale - Beecroft
For Sale - Bexley
For Sale - Epping


 


May we help sell yours?

List your massage business for sale here for free.
This email address is being protected from spambots. You need JavaScript enabled to view it.

Wanted to Buy




List your interest here for free.

Second Hand Equipment

Want to sell your second hand massage equipment - massage tables, reception desk, etc? This email address is being protected from spambots. You need JavaScript enabled to view it.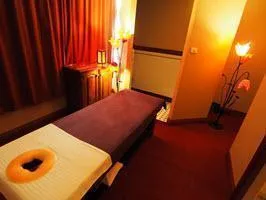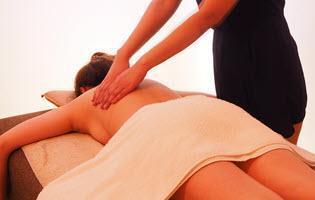 Selling a massage business?
List your massage business for sale here free to complement costly brokerage and newspaper advertising fees.
Alternatively, for a fixed fee of $250, we will provide a full web page for you to describe and display the business. You provide all information and photos, we will structure the information and publish it for free.
Wanting to buy a massage business?
Send us the following information and we will publish it on a single web page for no charge.
Area you wish the business to be located (anywhere in Australia)
Any restrictions on location - on main road, near public transport, street level, CBD, etc.
Preferences - number of rooms, minimum turnover, facilities (shower, bathroom, kitchenette, laundry, rear-access etc).
Your contact details for prospective sellers (unless you wish us to field inquiries*).
What to do next
Send an email to This email address is being protected from spambots. You need JavaScript enabled to view it. with your name, contact details, and a full description of the business you are selling or want to buy. As a free service, we don't have the capacity to engage in lots of correspondence, so please be thorough the first time!
Commercial Conditions
There aren't any. This is a free service for our readers, advertisers and prospective advertisers with no obligations.
What other support do you need?
If you need help with marketing your business 4 sale, we can help with a consulting service including pay-per-click advertising to help increase the exposure and accelerate the sale, as well as get the word around our list of contacts. This would be conducted on an economical fee per service basis, and MUCH less expensive than a broker or newspaper advertising.
If you are buying your first massage clinic - get good advice before diving in! We see the mistakes that rookies have made and we can help you avoid these, both in terms of which businesses to buy, and how to manage it successfully. We recommend you to speak to an accountant with acquisitions experience, or let our expertise guide you and help you avoid the common mistakes. We offer a fixed $250 pre-purchase check list and Skype chat service to talk for up to 2 hours of business consulting support. If you would like to meet face to face, we can do that too for the same rate if you come to meet us.
Send you inquiry for our consulting services to

This email address is being protected from spambots. You need JavaScript enabled to view it.