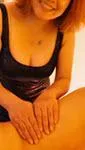 South Western Sydney
Asian Relaxation Massage
Choose from these popular massage clinics in the far south west of Sydney. All are open 7 days, and generally have a range of masseuses trained in China, Thailand, Korea and elsewhere in traditional Asian style relaxation and therapeutic massage.
Phone numbers will direct dial on a mobile browser. Click on the photo for more shop details.